Can't see the Forest:
Thanks to
Grant Hutchinson's Flickr page
, I found this nice Java app that maps out website trees. You type in an URL, and watch the tree grow. Fascinating.
http://www.aharef.info/static/htmlgraph/
Here's this blog's (::dura:mater::'s) map:
What do the colors mean?
blue: links (a tags)
red: tables (table, tr, td tags)
green: divs
violet: images (img tags)
yellow: forms (form, input, textarea, select, option tags)
orange: block formatting (br, p, blockquote tags)
black: root (html tag)
gray: all other tags
My only wish is that one could point and click to get info about a particular node ("what is this one?").
So this got me thinking about all the fuss that is made over simplifying agency web-sites in the US government, and this was a chance to put a certina sub-set to the test.
See if you can guess which one is which. Match the numbers in the list with the letters for the trees. Do they match your impression of organization at the relevant organization?
A: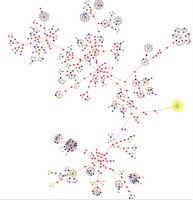 B: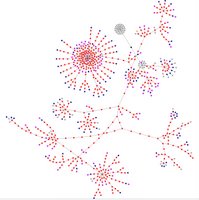 C: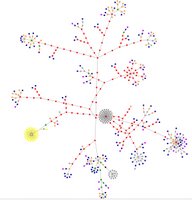 D: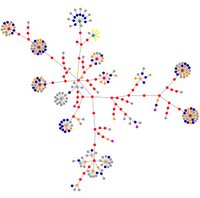 E: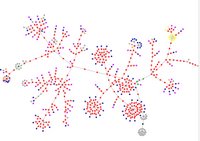 F: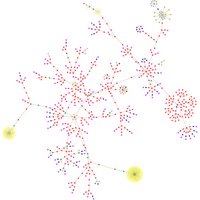 G: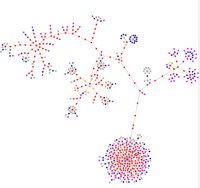 H: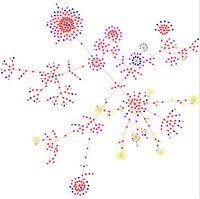 I: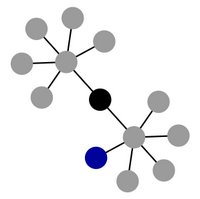 J: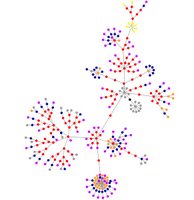 No, there's no answer key - that's what that link up top is for...
There are some definite surprises (I, for example), and some obvious ones (G, at least for me it was).